Cannabidiol (CBD) has a myriad of health benefits and shows more tolerance among users than most conventional medications. Due to the increased demand for these products, many manufacturers have set up shop to get a share of the lucrative business. Unfortunately, some are not keen to produce quality products making it risky for innocent users.
With a market flooded with many brands, it would be challenging to choose the best. However, there are reputable brands whose quality is not in doubt, so consider them.
Here are some of the considerations when buying CBD:
Check the Source of the Hemp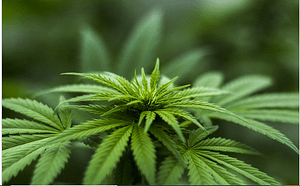 As you may aware, CBD for medicinal use usually is extracted from the hemp plant because hemp-based cannabidiol has the recommended low levels of THC. Therefore, it is critical to consider where and how the hemp is grown. You need to ensure the hemp is grown in adherence to all the agricultural directions.
If hemp is produced using high quantities of chemicals and in unhygienic conditions, the substances can be absorbed into the plant and end up in the oil. Such products would be harmful for consumption. As such, always look for products from reputable companies whose cannabidiol is safe.
Consider the Carrier Oil and Ingredients
Some of the commonly used CBD carrier oils include MCT oil, olive oil, and hemp oil. Also, some brands have added ingredients like melatonin. Choosing CBD oil with MCT oil carrier and melatonin added would offer additional benefits, such as sleep-related benefits.
On the other hand, some products have added ingredients like vegetable glycerin, glycol, and propylene, which can be harmful to the body. Besides, CBD gummies may have flavors and colors, which have no harm to the body or any benefit.
Consider the Type of CBD Extract
The hemp plant from which CBD is derived has other compounds like THC, terpenes, photochemical, and so on. Although THC has psychoactive effects and some health benefits, most of the other compounds improve the CBD's quality and are loaded with nutrients, making the it more beneficial. The various extracts have different compounds:
CBD Isolates -have no other compound except cannabidiol.
Full Spectrum CBD – has all the compounds of the hemp plant hence has more benefits. However, it is a bit susceptible due to the THC content.
Broad Spectrum CBD– has all compounds except THC.
If you want to enjoy the full benefits of cannabidiol without the psychoactive effect of THC, then your best option would be the broad-spectrum CBD.